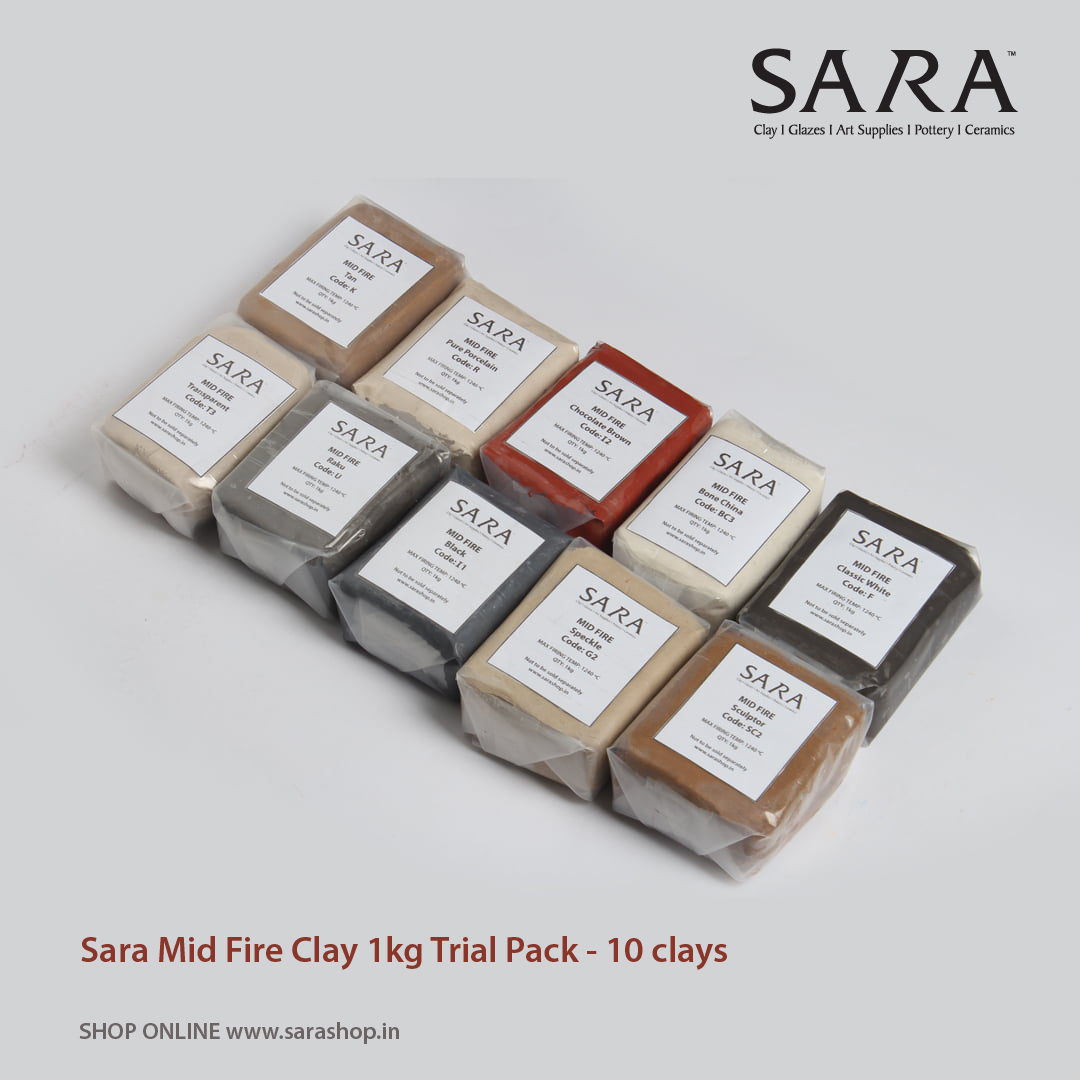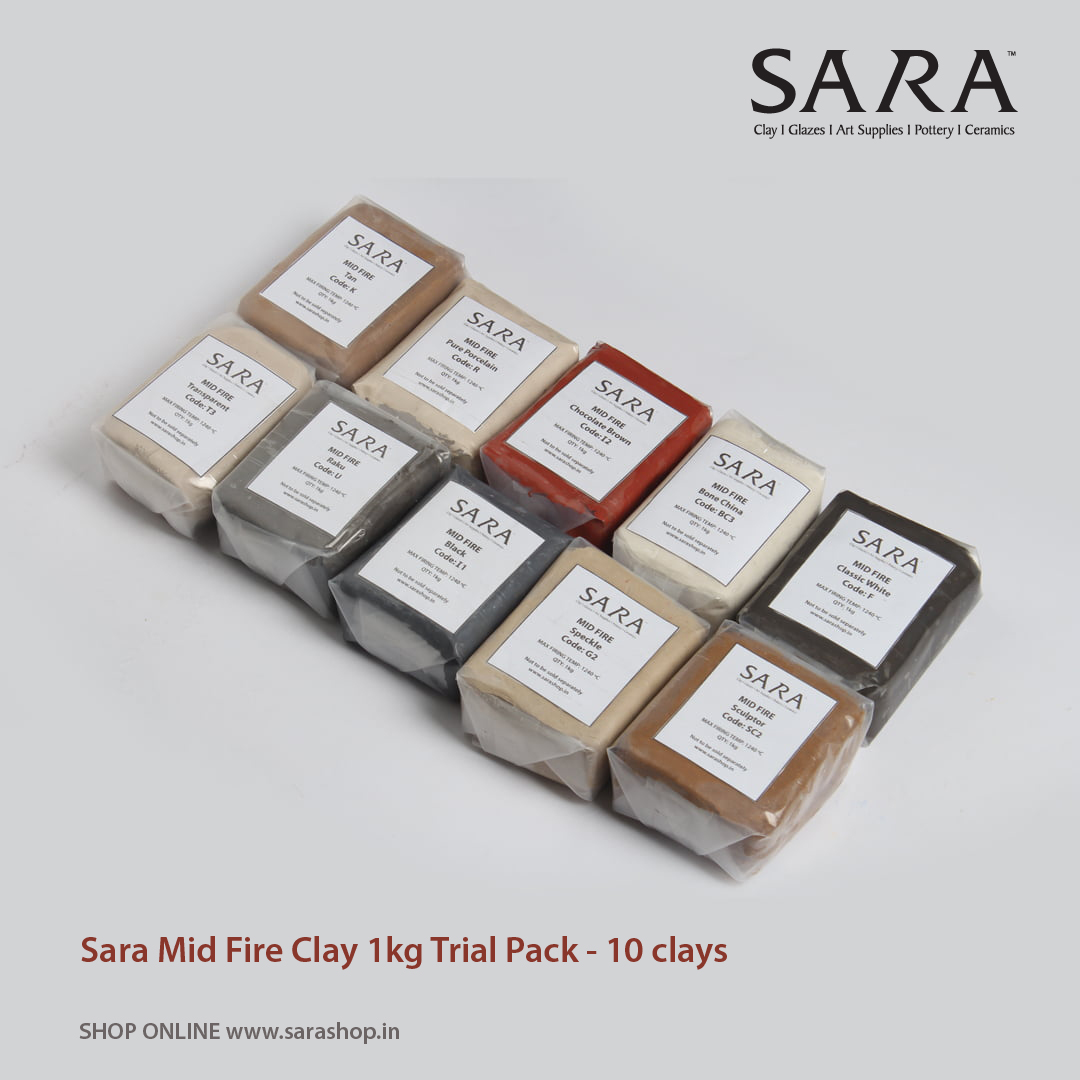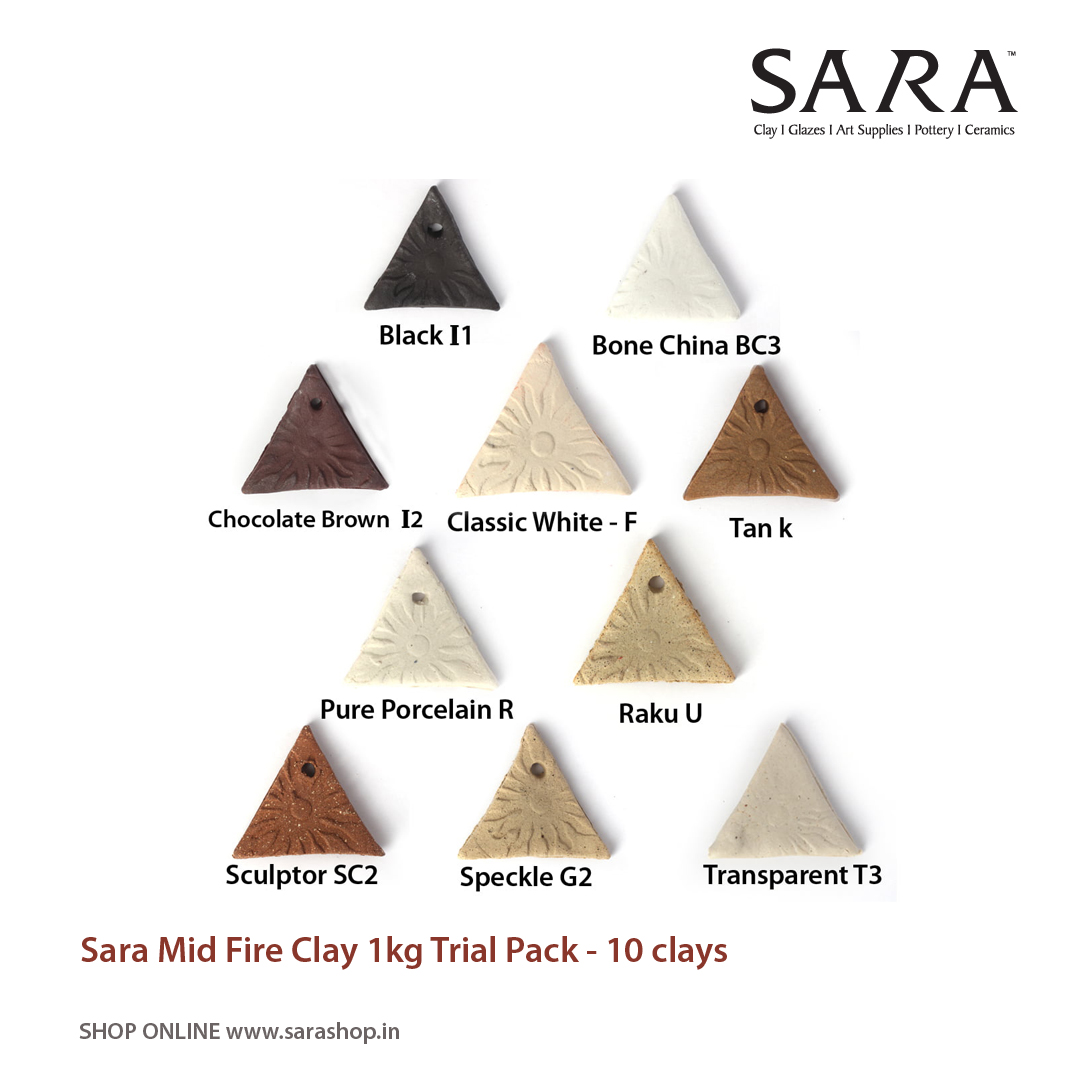 Sara Mid Fire Clay 1kg Trial Pack - 10 clays
Non-returnable
The Sara mid fire clay trial pack pack contains 10 special varieties of clays, in 1kg each.
Firing: Mid Fire. Cone 6 to 7
10. Transparent Porcelain (T3)
Quanity:
1kg of each clay.
10 nos x 1kg = 10kg
All clays are also available in higher volumes.
All prices are inclusive of taxes. Shipping Costs Extra.
Checkout, Shipping & Dispatch:
No Cash on Delivery (COD)

Once payment is complete, the product will be dispatched.

Time taken for dispatch: 5 to 7 days.



Tableware producers must test all finished ware to establish dinnerware status, due to possible variations in firing temperature and contamination.