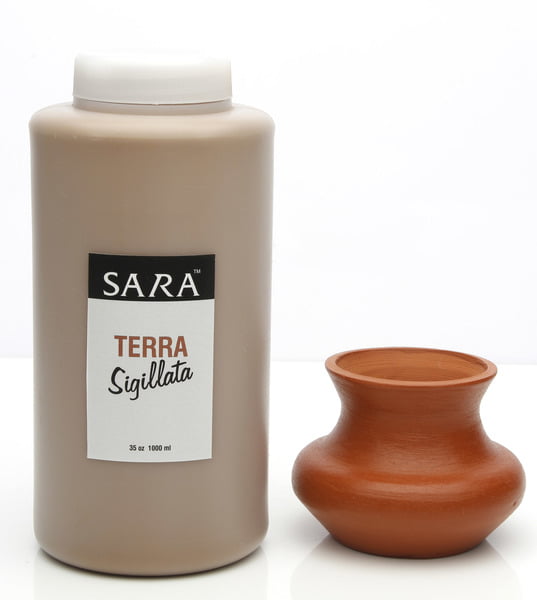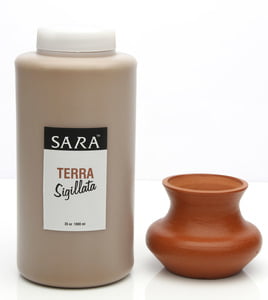 Sara Sigillata Terra
Sara Terra Sigillata is a refined clay slip that adds a natural and polished finish to the surface.
It is usually polished to a high sheen and low-fired.
VOLUME: 500ML
Recommended surface: Sara Low Fire Earthenware Red

The final appearance of the glaze is dependent on firing temperature, glaze thickness and the composition of the clay body being used.
Safety Warning:
Tableware producers must test all finished ware to establish dinnerware status, due to possible variations in firing temperature and contamination.