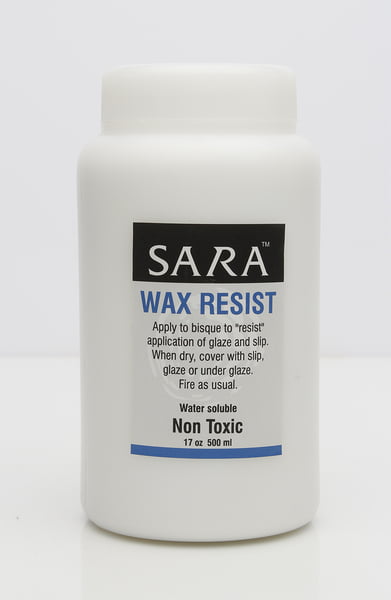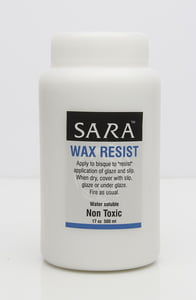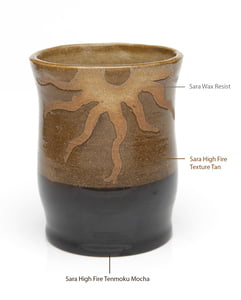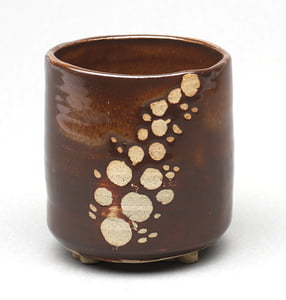 Sara Wax Resist
Non-returnable
Wax resist is a technique used in decorating pottery.

Wax resist is applied to bisque ware in order to "resist" the application of glazes, slips or underglazes.

Wax Resist acts to repels glaze from the surface to which it is applied and thus allows the artist to expand their creativity.
VOLUME: 500ml, 1 Litre & 5 Litre
Sara Wax Resist is a wax emulsion that repels underglazes and glazes that are applied over it.
The wax will burn off during the firing process, revealing designs or base colors underneath.
To use, apply to bisque and allow to dry before firing.
Wax Resist will be damaged if frozen or kept in cold temperatures

All prices are inclusive of taxes. Shipping Costs Extra.

Checkout, Shipping & Dispatch:
No Cash on Delivery (COD)
Once payment is complete, the product will be dispatched.

Time taken for dispatch: 10 - 14 days.
Safety Warning:
Tableware producers must test all finished ware to establish dinnerware status, due to possible variations in firing temperature and contamination.